Deputies and CO's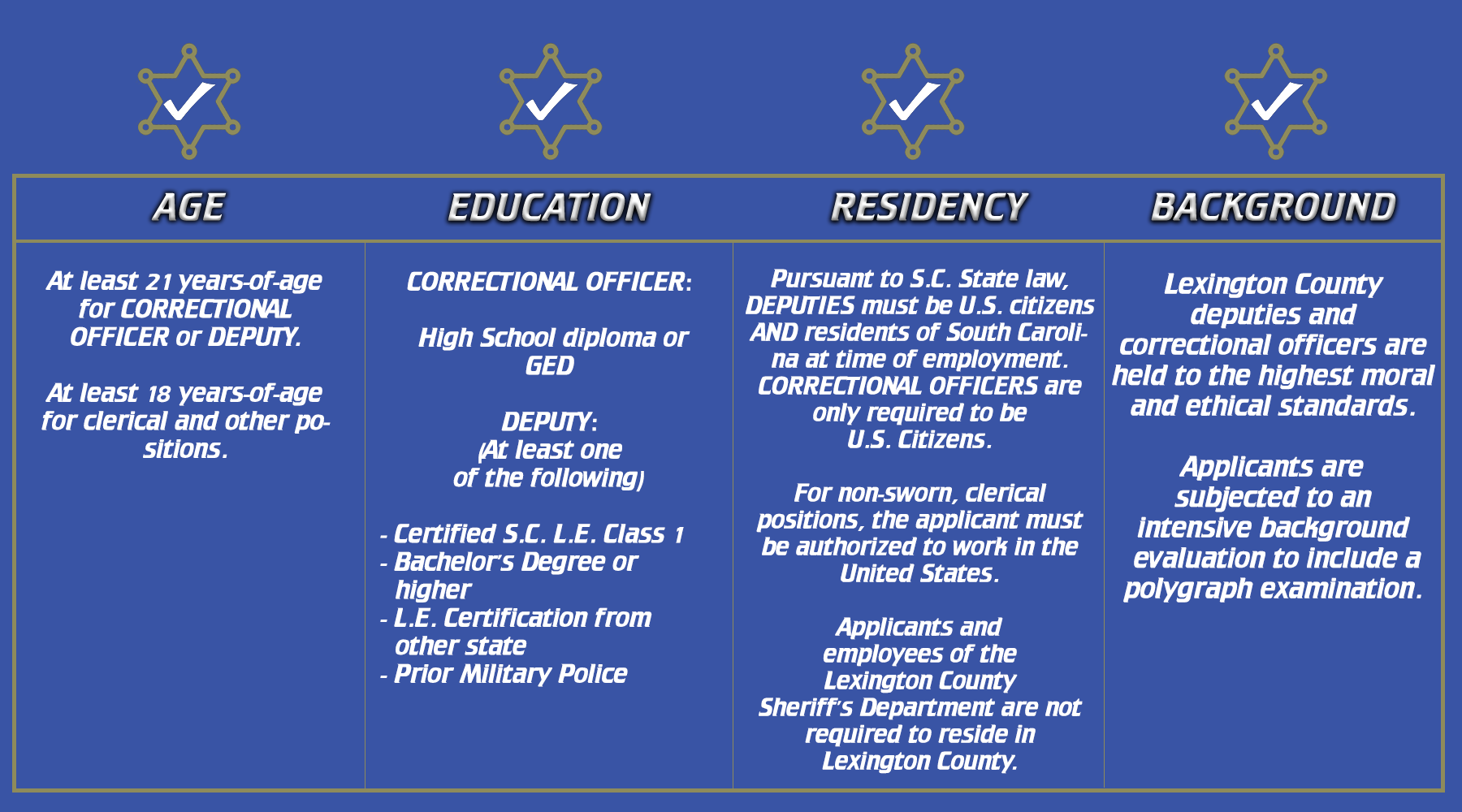 Our Job Listings
Detention Deputy in the LECO Program

Lexington County Sheriff's Department

Full Time
Posted 3 years ago
Minimum Requirements for all Positions:

*Must have a High School Diploma or GED
*Must have a clear criminal history
*Must be authorized to work in the United States
*Driving record must not show a disregard for the law
*Credit history must show sound financial management with the ability to keep accounts paid up-to-date
*Results of all pre-employment tests and interviews must meet standards.
*Past employment record must be satisfactory
*Must pass a drug test
*Medical examination results must show that you are capable of performing all of the essential functions of the job for which you are applying, with reasonable accommodation.
The pre-employment selection process consists of the following:
 
*Driving Record Review
*Criminal Record Review
*Credit History Review
*Psychological Screening
*Initial Interview
*Physical Abilities Test (PAT) - LE Deputy Positions Only
*Polygraph Examination
*Background Investigation
*Pre-employment physical examination and completion of a health history questionnaire - LE Deputy and Detention Deputy positions only
*Pre-employment Drug Test
*Any other requirement determined necessary by the Sheriff's Department
________________________________________________________
This process usually takes 6-8 weeks or longer to complete, depending on the availability of the applicant. If rejected, an applicant may re-apply one year after being turned down for employment.