Who We Are
We are a full-service law enforcement agency dedicated to serving more than 270,000 residents in Lexington County, South Carolina.
We are mothers and fathers. We are military veterans. We are musicians. We are sons and daughters. We are athletes. We are artists.
We are a diverse group of individuals, but we have answered a call to make a positive impact on our community and make a difference felt far beyond everyday interactions.
For more information about the Lexington County Sheriff's Department, please visit: www.LexingtonSheriff.com
Growing Up in a Sheriff's Department
Deputy Torrell Jones has family members in law enforcement, including his mom who is a retired officer. He vividly remembers his mom driving her patrol car home during his childhood, and getting in it to listen to the radio and see the lights - which hooked him right away.
Jones credits the Sheriff's Department's Explorer program as a major stepping stone in his career. "You basically get your foot in the door and learn everything that a real police officer does, just in a training aspect," Jones said. "They actually taught me everything I needed to know before even going to the academy, so they set me up for success."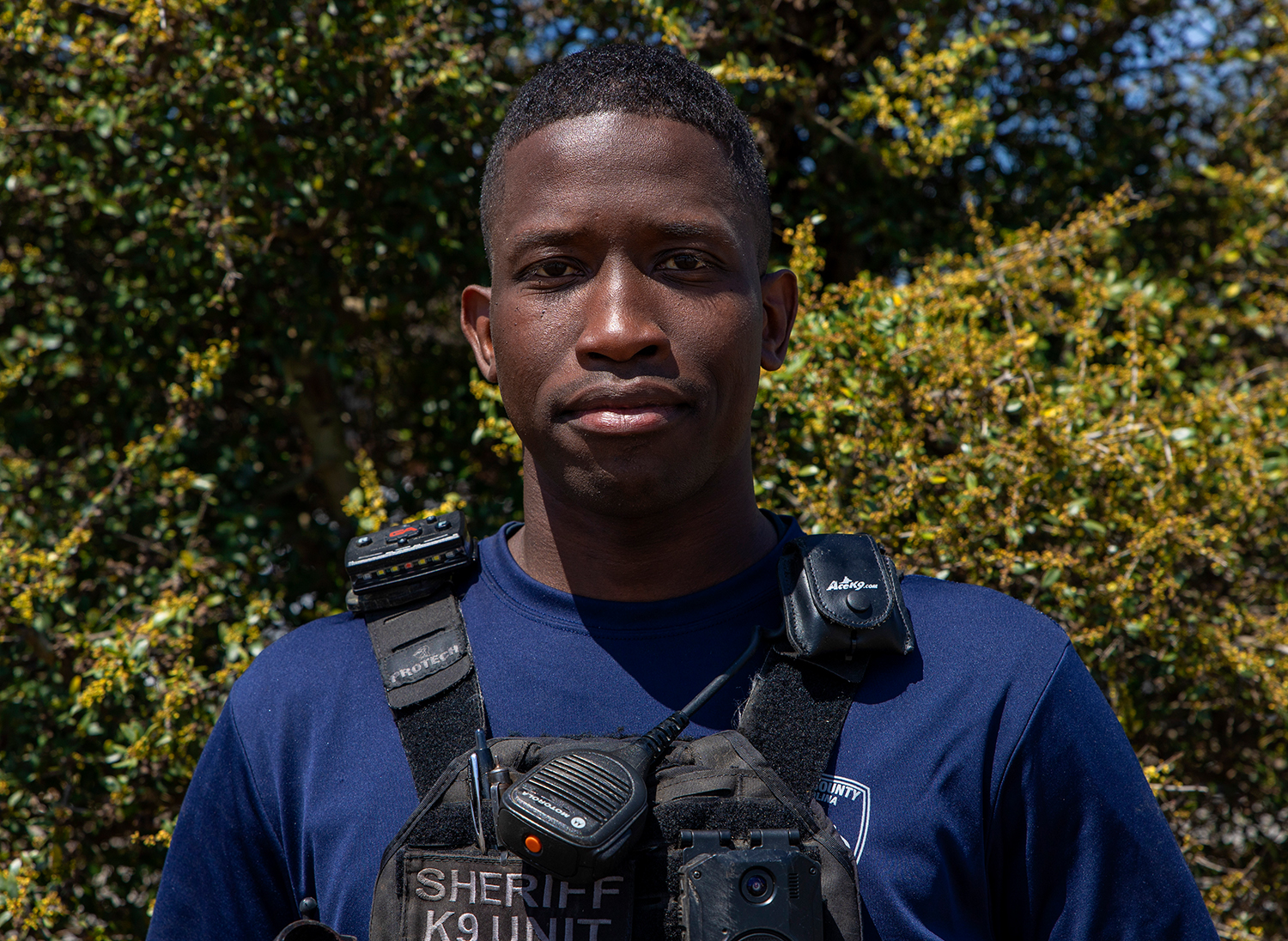 LCSD Lieutenant Shows Leadership on and off Duty
Lieutenant Paula Hare describes her role at the Lexington County Sheriff's Department as "very rewarding". Hare has been with the Sheriff's Department since 2004. She started as an officer and worked her way up to administrative sergeant and now, administrative lieutenant. She is also a Certified Corrections Supervisor.
Working her way up has made her the leader she is today, and she finds herself as a leader off-duty as well. "Being a supervisor is not just telling someone when, what and how to do something", Hare said. "It's being there for your people, getting in the trenches and showing them that you care."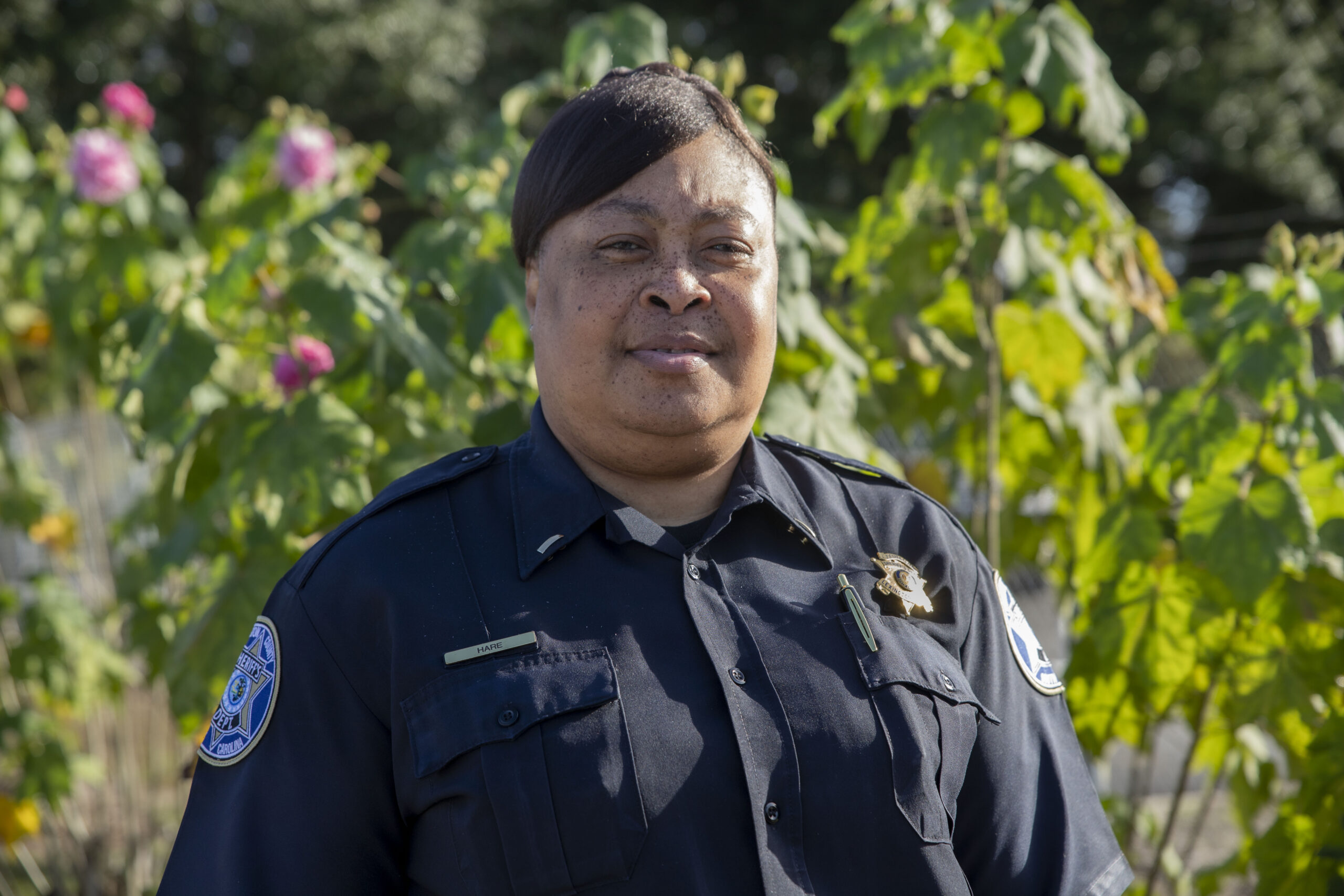 What We Stand For
Our mission is to work as a professional law enforcement team to build relationships with those we are sworn to protect and our vision is to make Lexington County a safer place.
Our Core Values
Professionalism
We are qualified, skilled and committed to delivering exemplary service.
Compassion
We lead and serve our community with kindness and understanding.
Honesty
We uphold the highest standards of ethical and moral behavior.
Relationships
We value collaboration with our community and public safety partners.
Learn About Our Positions
Click on the panels to learn more information about roles and their responsibilities.
This is the entry-level position on the enforcement side of the house. As a patrol deputy, you will patrol an assigned region to detect and deter criminal activity, and respond to calls for service. Patrol deputies enforce federal, state, and local laws to protect the lives and property of our citizens. Patrol deputies conduct preliminary investigations, issue citations, perform searches, make arrests, testify in court and much more. The patrol deputy works 12-hour shifts (6 to 6) on a two-week rotating schedule and rotates between dayshift and nightshift every 28 days.
Click here to see salary information.
This is the entry-level position in the Detention Center. As a detention deputy, you will be responsible for overseeing individuals who have been arrested and are awaiting trial. You will supervise meals, visitation, recreation and exercise, telephone privileges, counseling, court visits, movement within the facility and medical attention. Detention deputies maintain the orderly conduct of the inmate population, subdue unruly or violent individuals, respond to emergency situations on jail property and investigate incidents among inmates. The detention deputy works 12-hour shifts (6 to 6) on a two-week rotating schedule on a permanent shift (days or nights).
Beyond the above entry-level positions, your career can advance in multiple directions.
Click here to see salary information.
The Lexington County Sheriff's Department recognizes the protection of the crime scene is the responsibility of the first deputy on the scene and remains with that deputy until properly relieved of that responsibility by a crime scene investigator. The goal of preserving the crime scene is to keep the site in the same physical condition as left by the perpetrator.
The Lexington County Sheriff's Department Special Weapons and Tactics Team was restructured in April 2006 and went live shortly thereafter. The team comprises members from all aspects of the department, to include Administrative Bureau, Patrol, Investigations, Narcotics, Region Command, Special Operations and the Reserve Unit. The unit is currently structured to have two teams of 10 that are led by team leaders. These teams fall under the direction of the SWAT commander. Within the unit there is a designated four-person sniper element.
All members of the team work a full-time position within the agency or in the public sector and serve on the team as a collateral duty assignment. Interested persons apply for a vacant slot when posted and go through a selection process that includes a PT assessment, stress course and formal interview. Once selected, members join the team in a probationary status and their progress is monitored. Once the member has reached an acceptable level of performance they are brought on the team in an operator capacity. The team trains every other Wednesday for eight hours and the two teams within the unit rotate through a week of on-call and a week off.
The SWAT team is deployed to handle a wide array of high-risk situations including, but not limited to, narcotics search warrants, high risk warrant services and barricaded/ hostage situations. The SWAT team works with the negotiations team to peacefully resolve many of these situations.
The Lexington County Sheriff's Department recognizes the serious nature of vice, drugs and organized crime, which threaten the social, financial, health and well-being of our community. The Lexington County Sheriff's Department strictly enforces the laws pertaining to these serious crimes.
The enforcement, administration and coordination of all activities involving vice, organized crime, or the illegal use of narcotics shall be the responsibility of the Lexington County Multi-Jurisdiction Narcotics Task Force, under the overall direction of the Chief Deputy and Board of Municipal Police Chiefs.
Monitor gang members and their activities
Develop intelligence assets that reveal gang objectives, resources and plans
Investigate gang-related crimes and apprehend perpetrators
Work with state, local and national law enforcement organizations to dismantle gangs
Seize weapons and narcotics from gangs
Rescue smuggled or enslaved persons
Law enforcement K-9s are under the command of the Special Operations Commander. A K-9 is a valuable law enforcement tool that may be used for criminal apprehension, locating lost persons, the recovery of evidence, the detection of contraband and the protection of law enforcement officers and citizens. K-9s are also valuable in the prevention of crime and in promoting public relations. It is the policy of the LCSD to operate an efficient and effective K-9 program to support law enforcement operations.
The EOD team shall be under the command of the Homeland Security Coordinator and shall be coordinated by a designee from the component. EOD team personnel are available for call-out response 24 hours a day, seven days a week. They are also available to assist local, state and federal agencies in the area as requested through, and approved by, the chief deputy or member of the executive staff during normal operating hours or by the watch commander after normal working hours.
Assignment to the EOD team is considered a collateral duty assignment. As such, team members may be required to respond from their normal duty assignment (or off-duty status) to a staging area or directly to the scene of the situation requiring the call-out.
The EOD team responds to calls for service involving explosives, suspected improvised explosive devices, incendiary devices, explosive chemicals, pyrotechnics and/or the disposal of ammunition. The EOD team may be activated to remain on stand-by during high profile special events and/or VIP/dignitary details.
Marine Operations shall be under the command of the special operations commander. This policy establishes general procedures for Marine Operations. The purpose and primary objective of the Marine Operations is to provide for the safety and security of citizens utilizing the waters of Lake Murray. The unit shall periodically check the property of lake front homeowners and area lake businesses. Additionally, the Marine Operations shall provide watercraft safety materials and presentations to interested citizen groups.
In concert with the South Carolina Department of Natural Resources, the LCSD Marine Operations shall conduct water search and rescue (SAR) operations as necessary. The Marine Operations also has at its disposal fire suppression boats. The purpose of the fireboats is shore area ground fire suppression and water pumping assistance for the local fire departments.
The Marine Operations is available to patrol local waterways, conduct SAR missions and conduct drug enforcement/interdiction missions. The Marine Operations also assists the Lexington County Fire Service and Irmo Fire District as necessary.
The mission of the Sheriff's Department's Traffic Unit is to promote safety through traffic law enforcement and education. The Traffic Unit is constantly evaluating traffic collision reports, community complaints and road engineering issues to develop strategies that will most effectively increase traffic safety for the citizens of Lexington County. Some of these strategies could include traffic checkpoints, public education or strict enforcement.
All deputies assigned to the Traffic Unit are certified through the South Carolina Criminal Justice Academy as Traffic Safety Officers. This certification means that these deputies have been trained in many different areas to include advanced DUI detection, collision reconstruction and aggressive criminal enforcement.
The Traffic Unit has a dedicated team for the reconstruction and investigation of major traffic collisions. The unit is also staffed with several child passenger seat technicians and is the hosting agency for the South Carolina 11th Judicial Circuit Law Enforcement Network.
The purpose and primary objective of the Dive Team is to provide a professional team capable of responding to open water emergencies and assisting with criminal investigations. The Dive Team is committed to assisting the Marine Unit in promoting safety on the waterways of Lexington County as well as other local, state and federal law enforcement agencies with rescues, recoveries and evidence collection.
In concert with the Marine Unit, the Dive Team shall conduct search and recovery operations as necessary. The Dive Team will also provide support and assistance to the Investigations Division for the collection of evidence from underwater crime scenes and the recovery of stolen property disposed of under water.
The Dive Team is available to operate on Lake Murray and other lakes, rivers and waterways in Lexington County or other jurisdictions as directed by the Sheriff.
The Judicial Services portion of the bureau satisfies the Sheriff's constitutional and statutory requirements to be the enforcement arm of the courts. It provides services to the Lexington County magistrates and all courts of record to include General Sessions, Common Pleas and Family Court. Judicial Services consists of 50 dedicated and professional individuals, sworn and non-sworn, working as a team to ensure the efficient and effective administration of justice for all parties involved in criminal or civil actions. Judicial Services manages and coordinates the service of more than 6,500 arrest warrants and more than 20,000 civil process requests annually.
The unit also provides security services at the Marc H. Westbrook Judicial Center (County Courthouse) while the courthouse is open. It conducts security screenings on 200,000 citizens a year.
Provides comprehensive law enforcement services to all people involved in school based activities both on and off campus through effective enforcement of law and statues relating to public safety and welfare.
Promotes a safe learning environment for students, staff, and parents by embodying a positive role model and mentoring growth.
Click here to learn more.