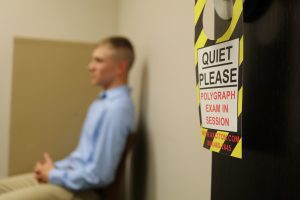 If a candidate is recommended to continue in the application process following the initial interview, they will be scheduled for a polygraph interview. This test takes approximately three hours to complete and is scheduled based on the candidate's availability. Applicants are provided a polygraph questionnaire ahead of the interview; there will be no surprise questions during the exam.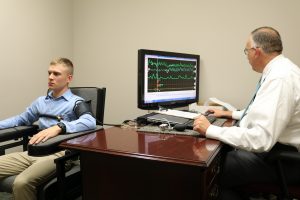 Notes:
Please arrive 15 minutes before the scheduled time.
Business casual attire is recommended for this step, however we ask that you wear a short-sleeved blouse or shirt to allow space for the blood pressure cuff used during this examination. Suit jackets and long sleeves are not recommended.