Once an application is approved, the candidate will receive an invitation to attend a cognitive skills test and a fingerprinting session. The cognitive skills test is a short, timed examination designed to measure a candidate's ability to understand instructions, solve problems, learn and easily adapt. Click here for a sample of the test.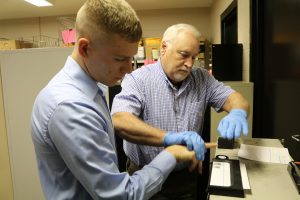 Notes:
The cognitive skills test is offered every other week alternating between a morning or evening session.
Candidates are asked to dress in business casual clothing (no jeans, leggings or t-shirts) and can expect to be at the department for approximately one hour.